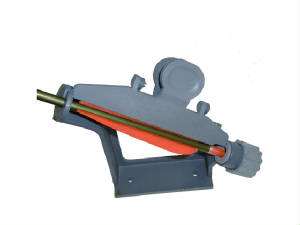 UNI-FLETCHER
T225 Uni-Fletcher Bolt Adaptor (fits into the T226, T228, and T230 Uni-Fletchers to hold crossbow bolts).
T226 Right Hand Uni-Fletcher
T227 Right Hand Clamp
T228 Left Hand Uni-Fletcher
T229 Left Hand Clamp
T230 Straight Uni-Fletcher
T231 Straight Clamp
This single clamp fletcher has interchangeable disk which allows for a positive position of 3-fletch, 4-fletch, and offset adjustment. Has an extra strong magnet, fits all sizes of nocks. One clamp included. Clamps also sold separately.
Vador Outdoors, Inc.
1830 N. Lapeer Rd.
Lapeer, Michigan 48446
810-245-4070/FAX 810-245-4120